OUR CONTENT MARKETING METHODOLOGY
METHOD[ology] to [stop] the [content marketing] MADNESS
Business transformation via content marketing demands a process that's strategically sound, serves all stakeholders and leaves room for creative energy to power it all.
Often, it's the persona research that drives the big idea, as with Chief Packaging Officer, where we created a new CxO career path and a rallying cry for an industry. But it can be editorial or publishing as well, where a unique content sourcing or distribution strategy can multiply resources and overwhelm competitors, as for regional home design and improvement retailer KLAFFS.
What's the key to unlocking your brand's potential? We won't know until we go through the process together.
Are you ready?
THE CONTENT2REVENUE METHODOLOGY
SIX STEPS TO ENSURE CONTENT MARKETING SUCCESS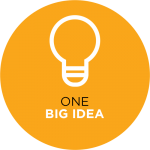 You need or have persona research, and you want to reach into your customers' and prospects' hearts and minds to influence your position in the market. Our senior marketeers, with decades of relevant experience, will help you to create the foundation from which your brand publishing can truly make a difference in the outcome.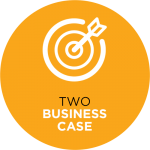 There's no point in building a brand journalism campaign without a business case and a solid ROI model. Without these, your project will end up either a zombie out on the web or killed off altogether when its sponsor moves on. We believe in building media properties that your leadership will want to keep going because they're making money. And lots of it.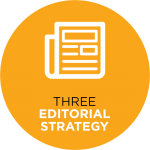 With a solid understanding of your personas and buyer's journey, we'll define the content stack and editorial calendar for your media property, including tactics for lead generation. We'll also identify subject matter experts (internal and industry), sources to curate and resources required to realize your vision.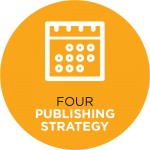 With a true media property, you can lever a publisher's mindset and business model to extend your reach and add leverage to achieve KPIs. We'll distribute content to drive traffic and create new marketing partnerships. Online and in-person events will attract speakers from partners, industry, government and trade show organizers.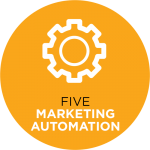 You can't demonstrate ROI if you don't track site visitors and drive them to revenue, and marketing automation must be integrated with sales (CRM) to enable closed-loop reporting. If your current system can't support your requirements, we'll help select, implement and, if needed, manage the right marketing automation tool.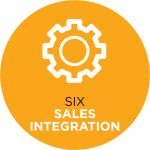 More than ever, marketing and sales need to work together to ensure success. We'll help your team build the SLAs that govern the relationship (defining lead quality and handling) and the sales support (emails, scripts, social selling, deeper content) needed to drive productivity in the field. We'll also recruit sales SMEs into content generation.
Want to talk about infusing your thought leadership strategy with revenue generation? Click here to request a no-obligation consultation.